The Oofos Sliders feature arch support and Oofos patented OOFOAM technology that provide superior cushioning and absorbs 37% more impact than other materials. Their lightweight, breathable design also offers maximum comfort and a natural stride. Try them for a superior walking experience.
Regular price
Sale price
£50.00 GBP
Unit price
per
Sale
Sold out
Sizing info
Low stock: 2 left
Delivery

Free shipping on orders over £100. Orders under £100 will be charged £6 for standard delivery.
View full details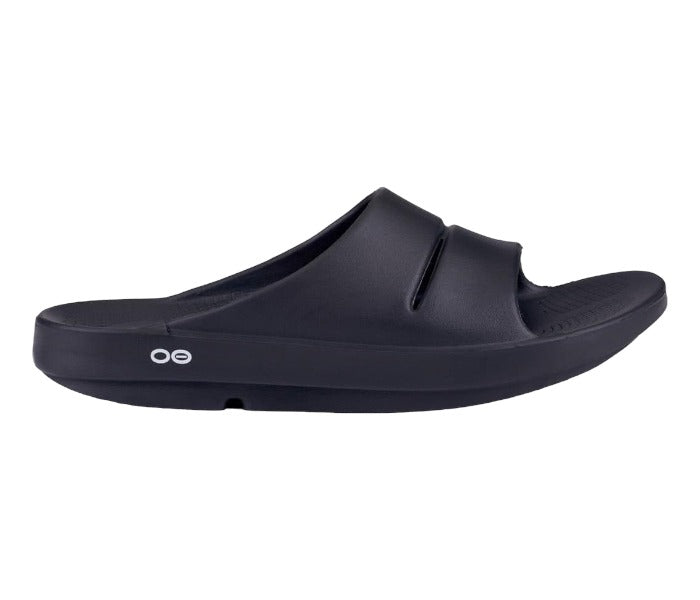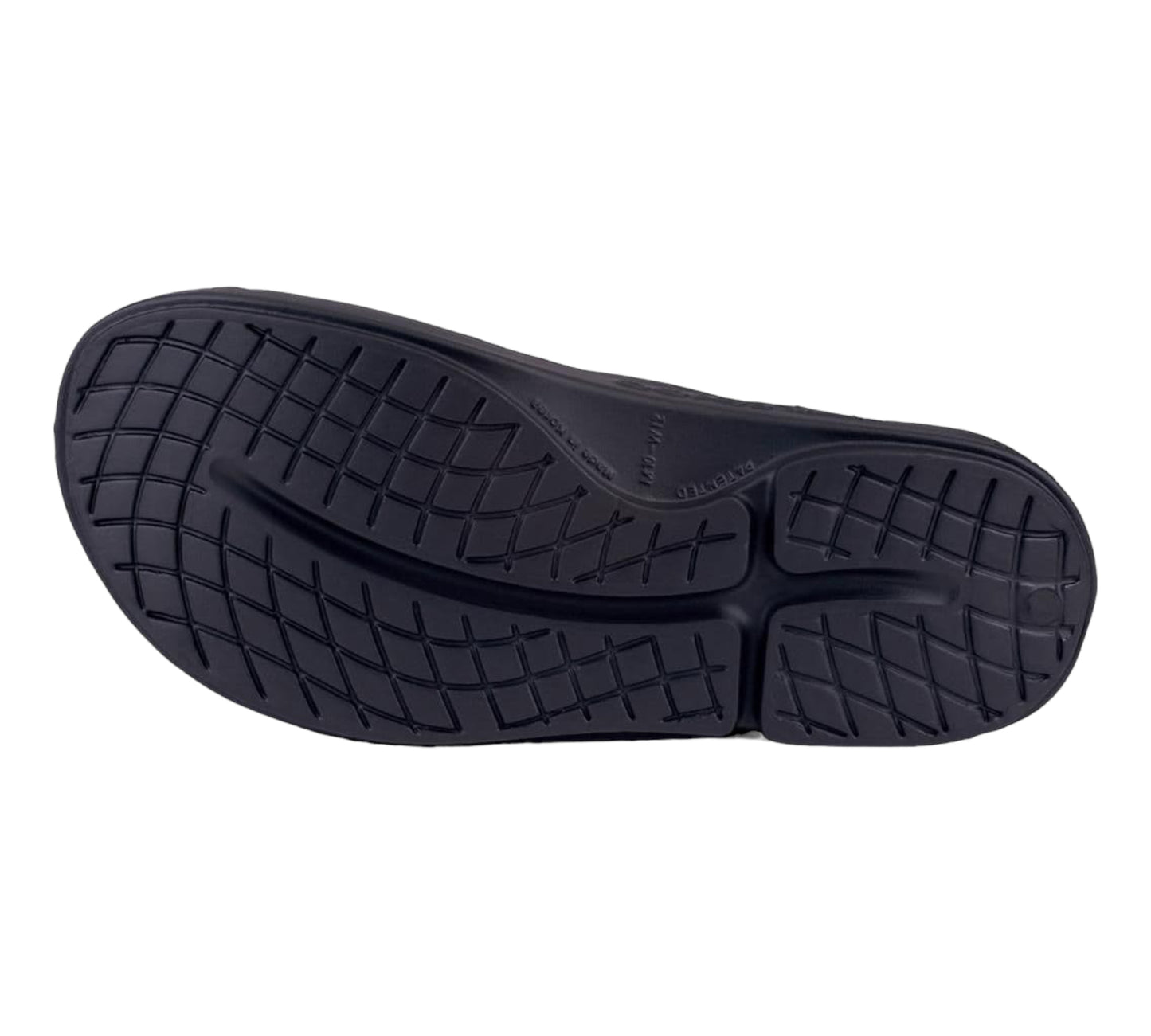 OOFOS Size Guide
Men
If you normally wear a whole size: Order the same whole size OOFOS.
If you normally wear a half size: Order a half size DOWN for best fit.
Women
If you normally wear a whole size: Order the same whole size OOFOS.
If you normally wear a half size: Order a half size UP for best fit.
What makes OOFOS Sliders different?
OOFOS is a recovery footwear brand. There range includes sliders, sandals, and shoes which provide comfort and support for tired or achy feet. Here are some key features of OOFOS sliders:
Materials
Comfort
Arch support
Absorbing impact
Durability
Recovery
Materials used in OOFOS sliders
OOFOS sliders are typically made from a patented foam material called OOfoam. It has exceptional cushioning and shock absorption properties.
Comfort
OOFOS sliders provide superior comfort and support including arch support. In particular, athletes and individuals with foot pain or discomfort use them as a recovery shoe after workouts or as everyday footwear.
OOFOS Arch Support Sliders
Many OOFOS slide models have contoured footbeds that provide arch support, which can be especially beneficial for people with flat feet or those who need extra support for their arches.
Impact Absorption
OOfoam absorbs 37% more impact than traditional footwear foams. Asa result, this helps help reduce stress on the feet, knees, and lower back. Therefore, reducing injury risk and aiding recovery.
Durability
OOFOS sliders are durable and long-lasting. In particular, they are resistant to water. Therefore, making them easy to clean.
Post-Run Recovery
Many athletes and fitness enthusiasts use OOFOS slides as part of their post-workout recovery routine. In particular, the cushioning and support provided by these sliders helps reduce muscle fatigue and soreness.
Sizing
OOFOS slides typically come in various sizes to accommodate different foot shapes and lengths. It's essential to choose the right size for the best fit and comfort.
Health Benefits
Some people with foot conditions like plantar fasciitis or those recovering from foot surgery find relief and comfort in OOFOS slides due to their supportive features.