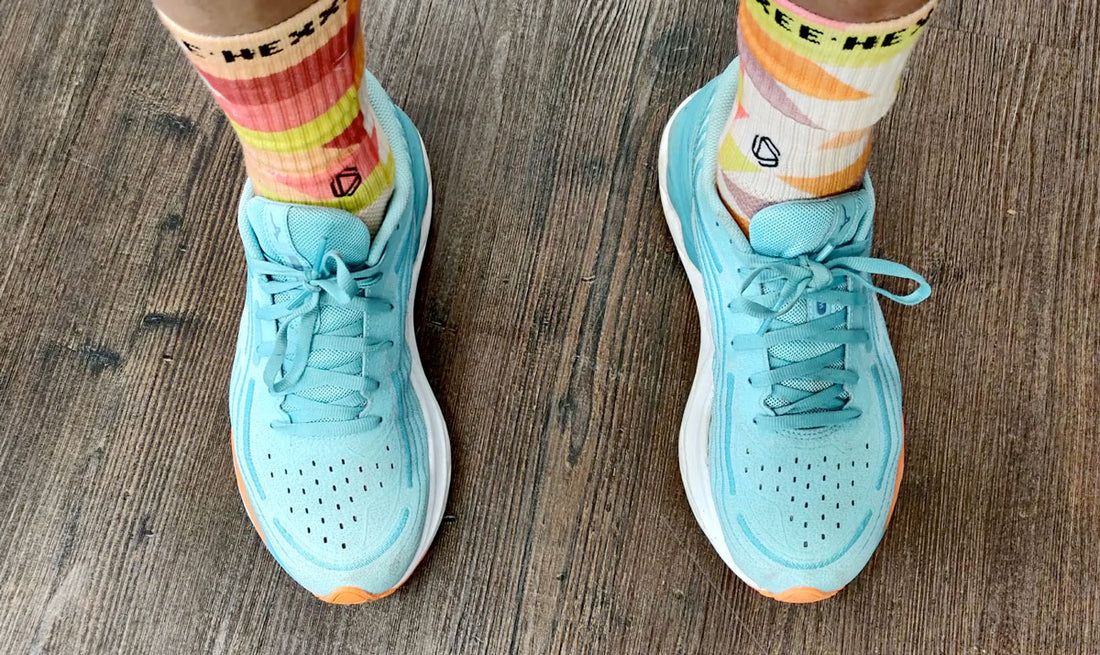 Reviewing the Mizuno Skyrise 4
The Mizuno Skyrise 4 with its remarkable combination of comfort, support, and durability, the Mizuno Skyrise 4 is a great choice for runners of all levels. Store Manager Karen has been wearing the Skyrise 4 for quite a while now and has this to report….
Mizuno Skyrise 4 Review
When it comes to running, comfort plays a massive part in deciding whether a shoe is right for me. The Mizuno Skyrise 4 boasts cushioning that's designed to provide exceptional comfort even during long-distance runs. Its Enerzy foam gives me a premium cushioned experience. This shoe makes every stride feel effortless, allowing me to focus on enjoying my run
Stability
I wear neutral shoes but I like the feeling of stability as I do have knee problems - the legacy of playing rugby for 20 years! Although the Mizuno Skyrise 4 is a soft shoe, it feels lovely and stable through the gait cycle.
Mizuno Skyrise 4 Sizing
I find the Skyrise 4 sizes up on the large size, so it might be worth trying a half size smaller than you would normally wear. The upper material is soft but hard wearing. There's plenty of airflow through the fabric which keeps my feet nice and cool during my run.
Comfort
For me, the Skyrise 4 is so comfortable that I am happy to wear my pair all day in the shop as well as taking them out for a training run. They are definitely one of my favourites!
If you like the Brooks Ghost 15, New Balance 880 v13 or the jSaucony Ride 16, give the Mizuno Skyrise 4 a test run.