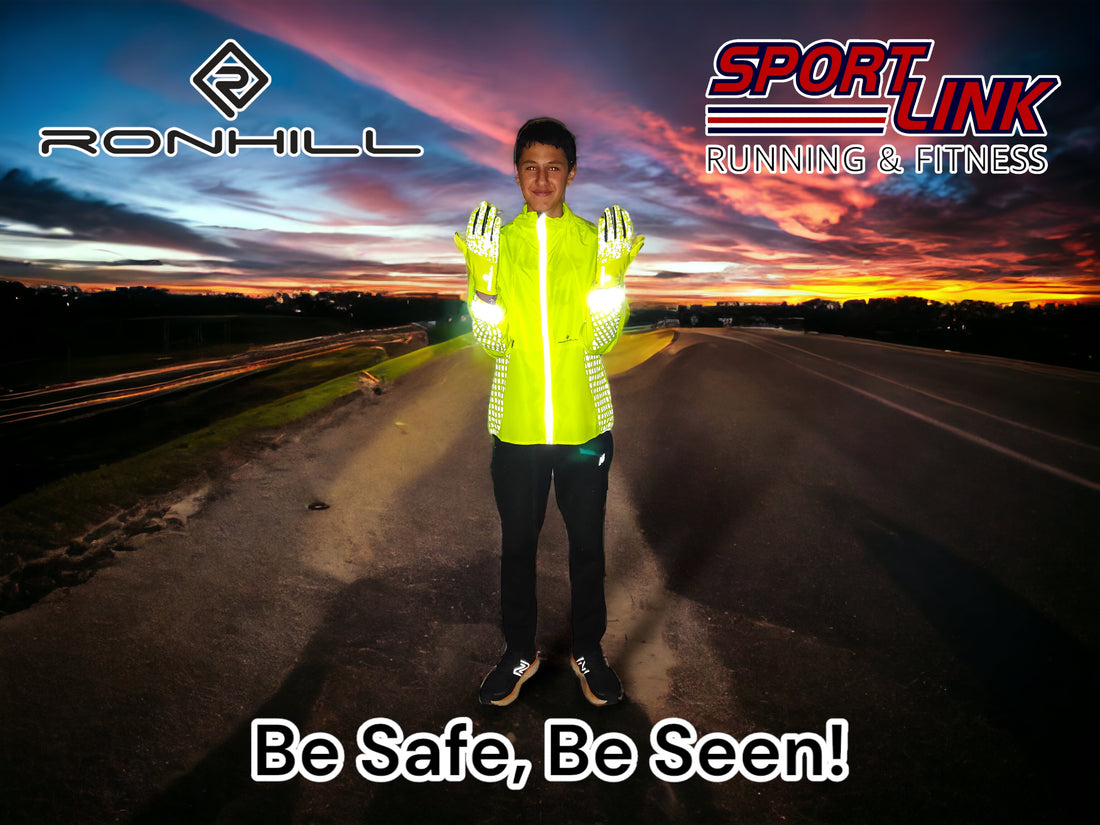 The days will be drawing in soon. It's essential that you are as visible as possible to other path and road users.
Now is the time to invest in some new hi viz running gear for the months ahead. Bright colours and reflective details are a must when you are out early morning and in the evenings.
You can do something as simple as putting on a hi viz run bib. These are lightweight, breathable and turn any outfit into a hi viz one. They can be easily packed into a pocket.
Hi Viz can be something as simple as a pair of gloves, a hat or a headband. Even some shorts and leggings come with reflective details. Always ensure that you can be seen from all angles. There is no point in being lit up like a Christmas Tree at the front if you are invisible from the rear.
Please be safe this winter. Be seen.
Happy running!